Due to the new National Curriculum, our school trips are all under review.
However, so far this year we have booked Colne Valley Museum for Year 3, Kingswood for Year 6 in October, Year 5 go to Whitby and Year 4 will be visiting Yorkshire Wildlife Park.
Yorkshire Wildlife Park May 2015
Year 4 had an amazing day at Yorkshire Wildlife Park. This was the first time that the Juniors had been there.
Here are just a few photos of their day...
Wet and Windy Whitby
Despite the rain and the wind and the boat trip not going ahead, Year 5 still had a brilliant time when they went to Whitby.
This is what some of the children had to say...
"We all ate fish and chips. Also, I ate candy floss flavoured ice cream. I loved it! It was amazing and mind blowing!"
Willow
"I liked going on the beach and in the sea, even though the water was freezing cold! I played Tig with my friends!"
Camille
"The thing that I liked the most was seeing the boat. The second thing was making a moat from the sea to the wall and I found some seaweed and Miss Evans threw it at Miss Roberts!"
Bradley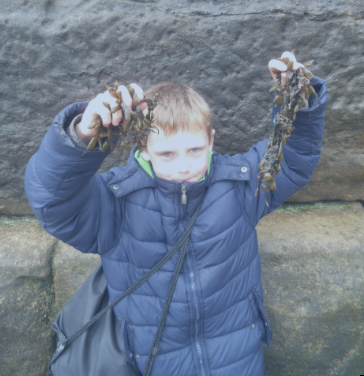 "I enjoyed going down to the beach because the sand was all wet and your feet would sink into the sand and get stuck. The water was also nice, even though it was cold, because I got to jump around in it."
Jacob
"At Whitby, I really enjoyed paddling in the sea, despite the pouring down rain and cold sea. It was really fun and enjoyable. The fish and chips were delicious!"
Keyan
"I loved playing in the sea because I found lots of shells, even though the water was very cold. All the sand got stuck in my toes."
Niah
Colne Valley Museum
During Spring Term 2, Year 3 are learning and thinking about 'How did the Victorian period help to shape the Huddersfield we know today?'
To help them to understand, they went on a day trip to Colne Valley Museum, where they dressed up as Victorian children.
Here are some pictures to show how much they all enjoyed their day.
Winmarleigh Hall Trip October 2015
Year 6 had a fabulous weekend trip to Winmarleigh Hall, where they enjoyed many outdoor activities and team building activities.
Have a look at the gallery below...