P.E. Kit
All children should have a change of clothes for P.E. and Games.

For Indoor P.E. they will need:-
Boys - a pair of shorts, white T-shirt and black pumps.
Girls - a leotard or shorts, white T-shirt and black pumps. Muslim girls must remove head scarves for the teaching of P.E.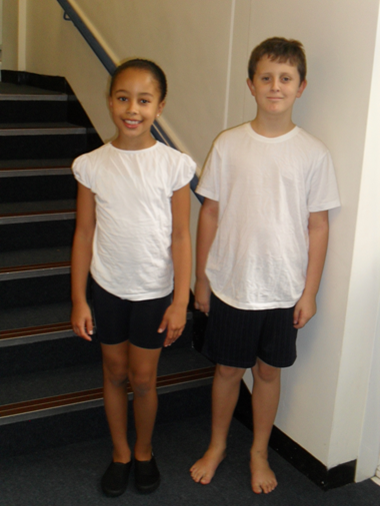 N.B. Not only is it Kirklees Policy that children do indoor P.E. in bare feet but it is educationally advisable. Muslim girls must also remove head scarves for P.E. This is for health and safety reasons. At teachers' discretion, pumps may be kept on.
A small P.E. bag with your child's name on is a useful way of storing P.E. clothing in school. We suggest that children leave their P.E. kit in school and only take it home when it requires washing.
For Outdoor Games (field games e.g. football, rugby etc.) they will need:-
A complete change of clothing; this can consist of either old clothing or a proper football or rugby kit.
A strong pair of training shoes is essential; a pair of football boots is an optional extra. During cold weather, tracksuits or sweatshirts should be worn.
Outdoor kit should only be brought into school on the day it is required and should be taken home the same day, please use as small a bag as possible to transport this kit, as space is limited.